Alexis on fire: Lafreniere should be an impact player at World Juniors
With the World Junior Showcase and Hlinka Gretzky Cup in the books, TSN Director of Scouting Craig Button reveals his projected Team Canada roster for the 2019 World Junior Hockey Championship.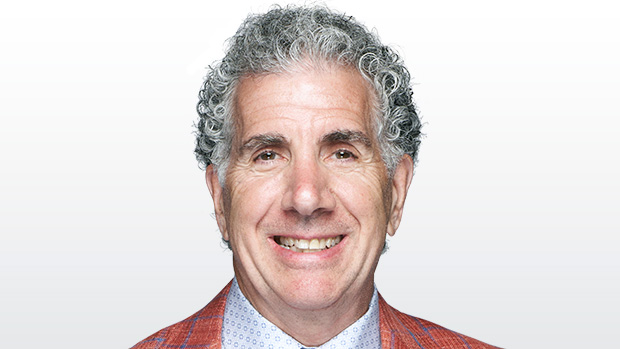 The World Junior Showcase - coupled with the Hlinka Gretzky Cup - provides a great opportunity for Hockey Canada to look at potential upcoming players for the World Junior team.
And while they would be 'underage' players for the Under-20 tournament, winger Alexis Lafreniere and centre Dylan Cozens are definitely on the radar.
Lafreniere, a 42-goal scorer last season with Rimouski Oceanic of the Quebec Major Junior Hockey League, was terrific at the Under-18 tournament in April (four goals and six points in five games) and he stood out at the Hlinka Gretzky Cup (five goals and 11 points in five games). So when you're looking at a player who has that type of ability with not that many 40-plus goal scorers available to Team Canada, maybe the question is: "Can he play higher in the lineup than the 13th forward?"
In my view, absolutely he can. Lafreniere's an accomplished player, he's a competitive player and he's shown a lot.
Cozens is going to have to show more through the early course of this WHL season in Lethbridge and he's going to get those opportunities, but I think he's more of a long shot.
But to me, I'll be very surprised if Lafreniere is not at Team Canada's selection camp in December – he's that good.
At the World Junior Showcase earlier this month, there were definitely some players on the scene who made a case for themselves.
Let's start on the blueline. When you consider that Team Canada has no returning defencemen from last year's gold medal-winning team, there's an opportunity for seven new arrivals. Noah Dobson and Ty Smith played very well – they're the type of blueliners that can go into the World Junior tournament and not be fussed by the spotlight or pressure. They're top-end players who are going to be on the team.
Up front, Senators prospect Alex Formenton played last year in a different role and has the chance to be a front-line player if he's available to them. He has made such great strides in his game, and he may start in the NHL just like he did last season – perhaps staying a bit longer this time.
When you look further down this lineup, I'm not worried about the skill. One of the things Team Canada did well last year was utilize its depth to grind down opponents and keep that pressure on through all four lines.
That said, I look at players like MacKenzie Entwistle, Jaret Anderson-Dolan, Ty Dellandrea and Shane Bowers – they all showed they possess the ability to be relentless in terms of putting pressure on opponents to attack. Having that type of lineup and those types of players can really help Canada defend gold.
Projected 2019 Team Canada WJC Roster
| | | |
| --- | --- | --- |
| G | LD | RD |
| Michael DiPietro | Pierre-Olivier Joseph | Evan Bouchard |
| Olivier Rodrigue | Ty Smith | Noah Dobson |
| Matthew Villalta | Jared McIsaac | Ian Mitchell |
| | Kevin Bahl | |
| | | |
| LW | C | RW |
| Michael Rasmussen | Robert Thomas | Owen Tippett |
| Alex Formenton | Cody Glass | Gabe Vilardi |
| Alexis Lafreniere | Morgan Frost | Nick Suzuki |
| Maxime Comtois | Shane Bowers | Ty Dellandrea |
| | Jaret Anderson-Dolan | |
- Returning players in bold