Canada scores late to beat Sweden and capture World Juniors gold
A late third-period goal from unlikely hero Tyler Steenbergen gives Canada its first World Juniors Championship gold-medal victory in three years with 3-1 win over Sweden, TSN Senior Hockey Reporter Frank Seravalli writes from Buffalo.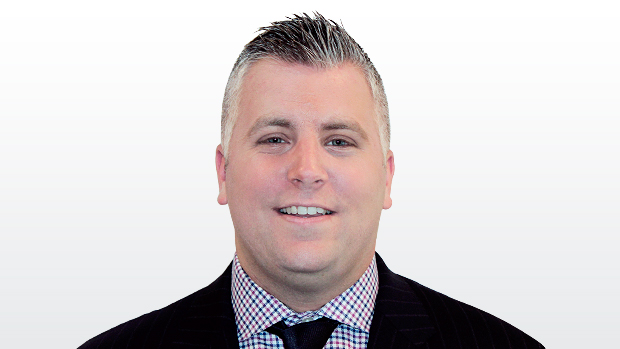 BUFFALO, N.Y. — Heyyyy, baby. I wanna know if you'll be my Gold.
Taking the motto that a great team is only as strong as its weakest link to Hart, Team Canada rode a roster without any stars to gold at the 2018 World Junior Hockey Championship on Friday night with a 3-1 win over Team Sweden.
Ooh, ahh.
Tyler Steenbergen, the only Team Canada forward to not score in the tournament, delivered the golden goal with 1:40 left in a cauldron of red-and-white clad fans who flocked across the border to Buffalo.
"I don't even remember what it's like, I kind of blacked out on the play," Steenbergen said. "All I had to do was get my stick down on the ice and tap it in. I'm overwhelmed with emotions right now.
"You want to come through for the team at any moment, but this one is pretty huge."
Steenbergen played sparingly as Team Canada's 13th forward despite scoring 35 goals in 27 games in the Western Hockey League this season, but coach Dominique Ducharme kept him stashed away for when it mattered most.
Ducharme predicted four days ago Steenbergen needed only "one chance" because he's the "kind of kid in the big moment" who "can bury it."
It was fitting then that Ducharme swapped Steenbergen – the potential shootout specialist – in for Jonah Gadjovich on an offensive zone faceoff in what was essentially overtime in a deadlocked, winner-take-all moment.
"Our whole tournament rode off his shift," said captain Dillon Dube. "That's why he was here."
Steenbergen buried the goal of a lifetime.
"He got it and didn't miss it," said Ducharme, who jumped in the air when it went in. "It worked out pretty well. I had to calm myself and then my players. What a game."
Dube opened the scoring, Alex Formenton added an empty-netter and Carter Hart shut the door with his best performance of the tournament on junior hockey's biggest stage as Canada improved to 4-0 all-time against Sweden in World Juniors gold-medal games.
But for seven returnees from last year's heartbreaking gold-medal shootout loss to the rival Americans on home soil in Montreal, watching the red and white Maple Leaf fly on the final night served as much-needed closure for some unfinished business.
Tre Kronor captain Lias Andersson, with tears streaming down his face, tossed his silver medal into the KeyBank Center crowd. He said a fan wanted it more than him, so he gave it to him. That was Canada one year ago.
This time, they roared – 22 brothers arm-in-arm – as "O Canada" played.
"Seven players wanted another opportunity at this," Hart said. "A once-in-a-lifetime opportunity. It's one of the best days of my life right now."
This tournament will be remembered a decade from now as the "Hey, Baby!" World Juniors. For two weeks, it became the anthem of a hockey-mad country, their catchy goal song ringing out 39 times over seven games before it transitioned to "O Canada."
"It felt like we were in Canada," Dube said, draped in the flag.
Team Canada's smooth ride to the gold-medal matchup was jolted to a stop by Sweden on Friday night. Coach Tomas Monten called it Sweden's best game of the tournament. Canada was outplayed in long stretches, really for the first time in the tournament, but found a way to peak at the right moment. Canada's final exam came down to how they would handle their composure when it mattered most. Ducharme got his answer.
"We were the bleeping best team here," Maxime Comtois said. "We battled to the end. It was a tough game, our best challenge, and we found a way to win. That's what good teams do."
It will be remembered as the Hey Baby World Juniors partly because the identity of this Team Canada was that it was a team with a capital T – no individual stars. General manager Joel Bouchard, who told Hockey Canada he only wanted another kick at the can if Ducharme was on-board, was criticized for cutting four Top 15 draft picks in favour of four players from the second round or later.
They ended up being some of Canada's biggest contributors. Drake Batherson, the Ottawa Senators' fourth-rounder who was already skipped over once in the draft, was one of Canada's final selections. He scored a team-high seven goals.
Batherson said after a dream tournament that Steenbergen scoring was "the greatest minute of my life."
Defenceman Cale Makar was the No. 4 overall pick by the Colorado Avalanche but he started as Canada's seventh defenceman and ended up a revelation on the backend. He tied for the tournament lead in scoring among defencemen with eight points in seven games, also selected by Hockey Canada as one of their top three players of the tournament.
The most timely contribution, of course, came from the least expected in Steenbergen. He admitted he struggled the entire tournament playing in an unfamiliar role, with sparse minutes and little luck. One thought allowed him to seize the moment.
"Just the thought of having a gold medal around my neck," Steenbergen said. "That's all we wanted. It doesn't matter who, from No. 1 [forward] all the way to No. 13. We just wanted the gold."
Contact Frank Seravalli on Twitter: @frank_seravalli