Gold-medal experience key for Canada
The seven Team Canada players returning from last year's World Juniors believe that heartbreaking shootout loss to the Americans in the championship game in Montreal will serve them well tonight against the Swedes in Buffalo, Mark Masters writes.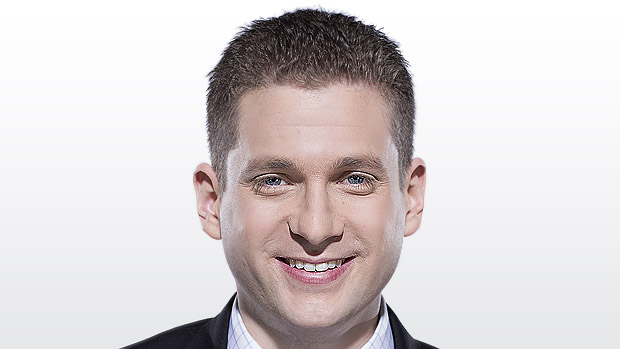 Team Canada cancelled its morning skate ahead of the gold-medal game against Sweden on Friday night.
One year later, they have another chance.
The seven Canadian players returning from last year's World Juniors believe that heartbreaking experience in the championship game in Montreal will serve them well tonight in Buffalo.
"It's different, knowing what to expect now," said captain Dillon Dube. "I'm almost more excited this year. To have another opportunity, it's going to be awesome. It means everything."
Canada blew two separate two-goal leads before falling in a shootout against the Americans last year.
"It's special," said defenceman Kale Clague. "It's intense. It's an emotional game with the crowd and everything and how it turned out. It's a lot of fun, the most fun I've had and I'm looking to have that same fun this year and hopefully be on the winning side this time."
Head coach Dominique Ducharme has repeatedly praised his team for being a mature group. He believes that they have learned to manage their emotions well.
"It's going to be a different game," he said. "It's a different tournament. It's a different group. I think our guys have learned a lot this year. We went through a lot in the first round and (in the quarter-finals) with the way we played the game, trailing 1-0 early, guys didn't panic and we established our game. All those things we need to take and play our best game (on Friday)."
Cale Makar isn't used to such a big stage, but he has flourished despite a meteoric rise that has seen him go from Junior A hockey to the NCAA and now the World Juniors. The Colorado Avalanche prospect leads all defencemen in scoring with eight points.
"I tell people that pressure is a made-up thing unless you make it something," the UMass freshman said. "We're going to be fighting for gold for our entire country and we'll be wearing our pride on our sleeves."
Swedes aim to shed underachiever label
While seven Canadian players have gold-medal game experience at the World Juniors, the Swedes are a relaxed group by virtue of just getting to this point.
"We felt a lot of pressure in the quarter-final," coach Tomas Monten said. "I think we felt a little bit tied down. Last night, we really grew as the game went on. We know it will be a tough challenge, but we know we have a shot and we expect to take it."
Last year, Ducharme questioned Sweden's big-game chops before the semi-final showdown in Montreal.
"They showed in the last 10 years that they're good in first round, but they have ways to lose when things get tougher," he said.
Sweden has won 44 straight games in the preliminary round, but has just one gold medal in that stretch, which now dates back 11 years.
Ducharme downplayed that storyline when asked about his comment again on Thursday night.
"That was last year," Ducharme said. "They won a big game today (Thursday) so they're a good team. We have to have our best game. They'll be ready. We're playing for gold so it will be quite a game."
Gold-medal experience tops for Mete
Victor Mete didn't make the Canadian team last year, but he did make the NHL this season and, as a result, feels very much at home on the big stage.
"I've been through quite a bit this year so I'd say I don't really feel any pressure going into the gold-medal game," the Montreal Canadiens defenceman insisted. "Playing that first NHL game, I had a lot of nerves going into that game, but playing 27 (NHL) games you kind of get over the nerves so I'll be able to come here and kind of think of it, even if it's a gold-medal game, as just another game almost."
So, what's a cooler experience: first NHL game or World Juniors gold-medal game?
"I don't know they're both up there," he said. "I'd say the medal game, because you only get one shot at this."​
Hart saving his best for last
Canadian goalie Carter Hart arrived at the World Juniors with an incredible .961 save percentage in the WHL. He's been solid, but not spectacular, here posting a .917 save percentage in five games. But that number is trending in the wrong direction as Hart has allowed four goals on 35 shots in the two knockout stage games against Switzerland and the Czech Republic (.886 save percentage).
"I feel alright," Hart said after Thursday's semifinal. "In the third period I was just starting to feel good, but at the same time I think I still got to be better. I think I have one more 'up' to my game and I think, personally, I have to be a bit better."
Hart admits he doesn't know much about the Swedes.
"I haven't watched any of their games," he said on Thursday night. "I haven't really watched any other games. We'll check their power play and go over our PK and stuff like that. I know they have a couple good forwards up front, some returners from last year."
Batherson at home in new PP role
Canada's power play has been absolutely deadly at the World Juniors, clicking on an absurd 56.5% of its chances. Drake Batherson scored twice on the man advantage on Thursday deflecting home two Makar shots.
"We've just been keeping it simple and we're not really forcing plays," Batherson said.
But it wasn't a simple adjustment for Batherson, who is not used to playing in the middle of the ice on the power play, which is where Ducharme has deployed him.
"I never really played that position before until this tournament, so in the practice there a couple weeks before the tournament I was really working on my tips and stuff like that. It's a new position and I seem to be liking it right now," he explained with a smile.
Projected lineup for gold-medal game
Forwards
Dube-Steel-Kyrou
Katchouk-Thomas-Raddysh
Gadjovich-McLeod-Batherson
Comtois-Howden-Formenton
Steenbergen
Defencemen
Clague-Fabbro
Mete-Timmins
Bean-Makar
Foote
Goaltenders
Hart
Point