Is a comeback in the cards for TFC?
To say that a difficult challenge awaits Toronto FC Wednesday night in the second leg of the CONCACAF Champions League final in Guadalajara, Mexico, is an understatement. Last week's 2-1 loss to Chivas Guadalajara in the first leg at BMO Field hurts, but the two away goals they conceded hurt considerably more, Gareth Wheeler writes.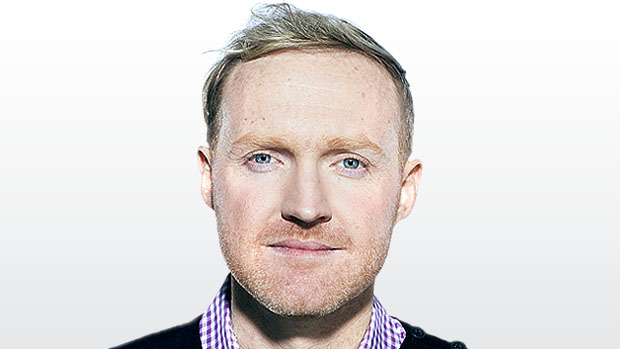 It went off-script. The first leg of the Scotiabank CONCACAF Champions League final at BMO Field last Tuesday was supposed to play out differently. It was a chance for Toronto FC to go to Chivas de Guadalajara for Wednesday night's second leg on its own terms.
Having an aggregate lead heading into the away leg was expected, just as TFC managed to do so successfully against Tigres UANL (quarterfinals) and Club America (semifinals) in their previous Champions League series. Instead, that snowy night in Toronto last week will go down as a missed opportunity – at least for now. Great expectations have turned into a mountain to climb ahead of tonight's clash that will crown this year's CONCACAF champions.
Watch Chivas vs. Toronto FC in the second leg of the CONCACAF Champions League Final LIVE on TSN2 at 9:30pm et/6:30pm pt.
A frustrating 2-1 loss to Chivas in the opening leg is in the rearview mirror. But the "what-ifs" linger. What if Toronto FC didn't start poorly, conceding in the second minute? What if the blustery wind didn't aid Alan Pulido's shot-cross into the back of the net for Chivas' second goal? What if a second-half penalty was called as Michael Perez appeared to have taken down Sebastian Giovinco inside the area? These are the kinds of chapters written in Choose Your Own Adventure novels, not football games.
The fact remains that Toronto FC didn't perform at its best in that pivotal first leg on home turf. They weren't able to take advantage of an undermanned opponent, or capitalize on difficult conditions for the visitors from the south. It was a setback for a team that was showing extraordinary composure and maturity throughout the CONCACAF competition. Substantial financial costs and early-season domestic form have been sacrificed for this Champions League run. Making the finals was not the goal; the sacrifice was made for Toronto FC to go on and win the Champions League. That goal hangs in the balance with all to play for.
To say that a difficult challenge awaits Toronto FC Wednesday night is an understatement. Last week's loss in the first leg hurts; the two away goals they conceded hurt considerably more. Winning in Guadalajara is not impossible; more so improbable.
Wins in Mexico are hard to come by for Major League Soccer clubs, with just three victories in 53 games. Winning by two goals has only ever been achieved once by an MLS team, with the New York Red Bulls coming away with a 2-0 victory in Tijuana earlier in this competition. Toronto FC has yet to win in Mexico in this CONCACAF competition despite advancing past two Mexican opponents (3-2 loss to Tigres UANL, 1-1 with Club America) this time around.
Toronto may have won 11 straight home-and-away series, but this is unquestionably the biggest challenge faced over that stretch. The club has the Miracle in Montreal (a 6-1 victory over the Impact in the 2009 Canadian Championship) in its back pocket as inspiration. This time around, however, they face a much better opponent in a much more difficult locale and in a bigger competition. The Comeback at Chivas is one to be written.
Just 'a win' won't merely do for Toronto. The scoreline permutations for TFC to be crowned champions are simple. Currently down 2-1 on aggregate, Toronto FC will come out on top with any win by two goals or more. A one-goal victory will only be enough if TFC scores three or more goals. And a 2-1 advantage through 90 minutes would see the match go to extra time. Any loss, draw or low-scoring affair or a 1-0 Toronto win will mean that Chivas will be Kings of CONCACAF.
Chivas took many by surprise in the first leg. There's no question the squad doesn't have comparable talent to previous Mexican foes TFC faced. But Toronto head coach Greg Vanney has remained steadfast that Chivas wouldn't go down without a fight. They proved to be a different kind of opponent altogether, man-marking all over the field, fiercely committed and very well organized in the first leg.
Making matters worse for Toronto in the return leg is an already impressive outfit that gets three first-team players back into their starting 11. Captain and centre-back Jair Pereira, left-back Edwin Hernandez and first choice goalkeeper Rodolfo Cota all return from suspension, bolstering an already stingy backline. Chivas had gone 300 minutes without conceding a goal in the competition before Jonathan Osorio scored in the first leg. On top of that, the Guadalajara team has yet to concede at home during this competition, which is a problem as Toronto FC needs to score at least two goals to be victorious.
To complicate matters further, while Chivas gets stronger, Toronto FC still has late fitness questions to answer. Playing in a high-level tournament such as the CONCACAF Champions League at the start of the season has consequences. You are playing at various temperatures, surfaces and altitudes, all the while training to hit top form and fitness at the beginning of a campaign. As a result, TFC has a number of injuries because of it all. Defenders Chris Mavinga (groin) and Justin Morrow (calf) did not train Tuesday and are doubtful to play tonight. Both players spent time on the field in the first leg, but neither looked anywhere near their top form. Toronto appears to have another requisite cover at the back. Down in the tie and needing goals, it's in their attack that they are lacking some bite.
The team has missed midfielder Victor Vazquez (back) over this Cup run. Vazquez was the final piece added to the MLS Cup-winning puzzle a season ago. His ability to score goals from midfield, quality and movement in the final third, and ability to play a final ball or pick a difficult pass has been missed dearly. Chivas has the ability to throw a blanket over an attacking side at home and Vazquez has the ability to throw it off. He has trained over the last few days, but will his back allow him to play 30 minutes? Or even 45? Vazquez being available is a potential game-changer for a team in need of one behind the strikers.
It's not all doom and gloom for Toronto FC. They are saying all the right things. They are a team made up of winners. And there is genuine confidence in the group. They are well-equipped to dig themselves out. They are a team that can score anywhere, against anyone, having scored in every away match in this tournament. It's whether the individual performances can match the tactical approach that will prove decisive. Chivas are good. But they are beatable.
With their backs against the wall and seemingly the world against them, Toronto FC will be asked to do something that has never been done before: Win the CONCACAF Champions League, and accomplish the improbable feat in Mexico. It's the type of challenge dreams are made of. It's a script just waiting to be written.
KEYS TO THE MATCH
1. Patience: Many people have said Toronto FC will need an early goal. That's not necessarily the case. What they can ill afford to do is concede early. Vanney said himself 2-0 is the optimal scoreline. And the best way to do so is play tight defensively for as long as they can. It's easier to throw the kitchen sink at an opponent late in the game when the match gets more stretched than to try to push for goals early. A talented, fresh, and well-organized side will feast on you if you commit too many bodies forward early. The last thing Toronto will want is to be exposed at the back by committing too many forward. That's a recipe for the game to get out of hand. A similar game plan to the defend-first style in Monterrey and Mexico City would be preferable, with a most consistent build in attack.
2. Exploit the Space: Chivas is an impressive defensive outfit. It's a throwback style head coach Matias Almeyda deploys, giving the opponent very little time on the ball. It's predicated on man-marking and defending the player and not space all over the field. Defensive players get drawn out of position, defending matchups rather than zones or areas of the field. Part of the strategy in the first leg was man-marking Giovinco all over the field. Perez, a central midfielder, did well with that task. But the focus on Giovinco did leave space through the middle of the park to exploit. It remains to be seen if Perez will be given similar instructions this time around. If he does, Vanney will have prepared his team to take advantage of it. And it's not just space through the middle. All kinds of space was left down the flanks, especially down the right. Wide players need to do a better job getting forward. And, finally, the soft spot in the Chivas system was to give Toronto's centre-backs time and space on the ball. It's less than ideal having Drew Moor play attacker, which is what he turned into last week. Instead of Moor getting forward, the centre-backs need to split in attack with a more dangerous Michael Bradley playing quarterback from central, deep positions. That way, Chivas won't be able to sit back and cheat. Space will be given. It's how Toronto FC attacks the space that will be critical.

3. Finish Chances: Toronto FC created more than enough chances in the first leg and showed more ability to get forward for the better part of the 70 minutes and 18 shots was a considerable number. But too many missed opportunities were left on the table, with no bigger miss than a 43rd minute chance for Jozy Altidore. Toronto's distribution in the final third wasn't great either – 65-per-cent pass completion – and they could do better in crossing the ball, too. Toronto has matchups to expose on the field and need be better when getting opportunities. Chivas has no player that can match the physicality of Altidore or the quickness of Giovinco. So their finishing need be better. There's no way they will create as many chances on the return leg. Two goals on three shots against Tigres and a goal on eight shots against Club America was a key to success. All Toronto FC players need to be up for it, and be far more clinical in front of the goal to take advantage of the precious few chances there for the taking.
• Toronto FC Player to Watch: Jozy Altidore (Striker) – The MLS Cup game-winner has a knack for scoring big goals. With so much attention given to Giovinco, it sets the stage for Altidore to strike again. Chivas played Altidore in a curious way, allowing the ball to be played to his feet with regularity. They are asking for trouble if they deploy the same tactics on Wednesday night. Not fronting Altidore gives him far too much time on the ball, with Toronto players doing well getting forward to play off the targetman. Altidore played the ball in behind the backline leading to Toronto's lone gone in the first leg. His ability to drop deep and find pockets of space is a problem for Chivas. It's another big stage for a big-time player who relishes the spotlight.
• Chivas Player to Watch: Orbelin Pineda (Midfielder) – Arguably the best player on the field in the first leg, Pineda is the constant amidst the flurry of inter-changing of positioning around him. He is the glue that holds the team together through the middle of the park, expertly connecting the back to the frontline with very good workrate and distribution. He's a threat on goal as well, playing in behind the tricky combination of Rodolfo Pizzaro and Pulido, who both like to run with the ball at their feet and are first class at keeping it under duress. The exceptional running of the front players makes Pineda that much more of a dangerous man as an outlet amidst pressure. And if Toronto FC drops too deep, it's Pineda who will be front and centre playing a critical role at both ends of the park.